Graduating a class is no mean feat, and we congratulate you on your huge win. The best way to celebrate this milestone is by throwing a party for your friends and family—and everyone knows a regular party can't hold a candle to a stunning poolside party.
Public pools are nasty, and that's why you need to host the party at your own private pool. Continue reading this piece to find out how you can celebrate your graduation party by the poolside.
What's It Going to be: Barbecue or Pizza?
You might want to decide what to serve at your graduation party depending on who you have invited. Is it more of a fun friends get together? Or are you leaning toward gathering your family members for a poolside rendezvous? We suggest you to keep the pizzas rolling if it's the former, and to organize a barbecue if it's the latter.
Barbecue would allow you more bonding time with people you hold dear to your heart, while pizzas are great for when you want to just have a quick bite and then move on to challenging each other at lap races. But if you want to go all out, we suggest you combine the two and entertain your guests with both food options.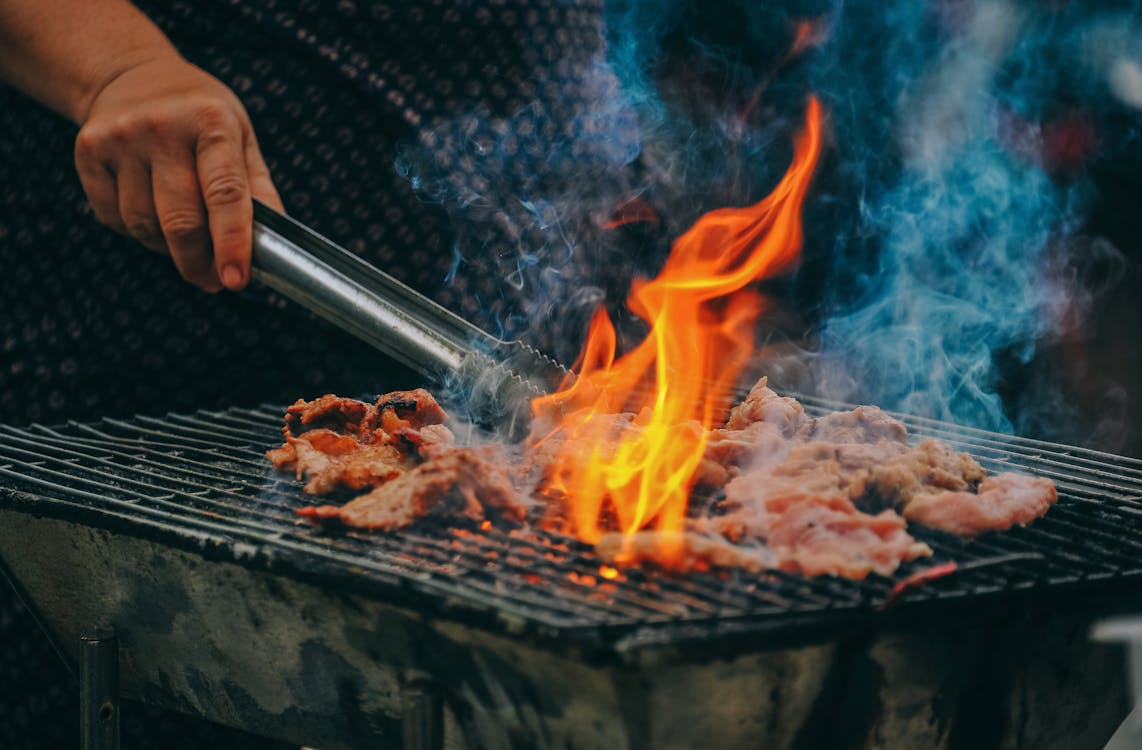 Bring Out Your Floats and Games
Whether it's a graduation party or a regular one, we all know the fun doubles the moment games are mentioned—especially with pool parties, the sports and gaming options are a must have. You can choose between playing pool volleyball and pool basketball, and challenge each other to doing the fastest laps too. Not only that, but afterward you can simply float on the water using your giant pool floats.
If you're having a day time party, pool floats are a great way to tan. On the other hand, using a pool float at a late night poolside party can be the most relaxing thing to do. Don't believe us? Try it for yourself!
Don't Forget the Drinks
Quench your thirst with refreshing drinks at your graduation party. Don't give your guests a chance to complain about your hospitality, and serve them with vibrantly hued fruit punches and martinis. A poolside graduation party isn't the right place to cork out your wine stash—alcohol consumption near the water might cause an accident.
So, introduce other fun drinks that can beat the heat effortlessly. But if you think your party will remain incomplete without some booze, we suggest you spike the drinks with a tiny amount of your favorite alcoholic beverage. After all, your guests might want to toast to your academic success.
Deck the Poolside in Monochrome Décor
A graduation party must look like a graduation party—which means you must spruce up the poolside in appropriate monochrome décor. We're talking about black buntings combined with white balloons, and maybe a graduation cap shaped piñata too! Add life to the poolside by decking the area in sheer black satin curtains, and white fairy lights.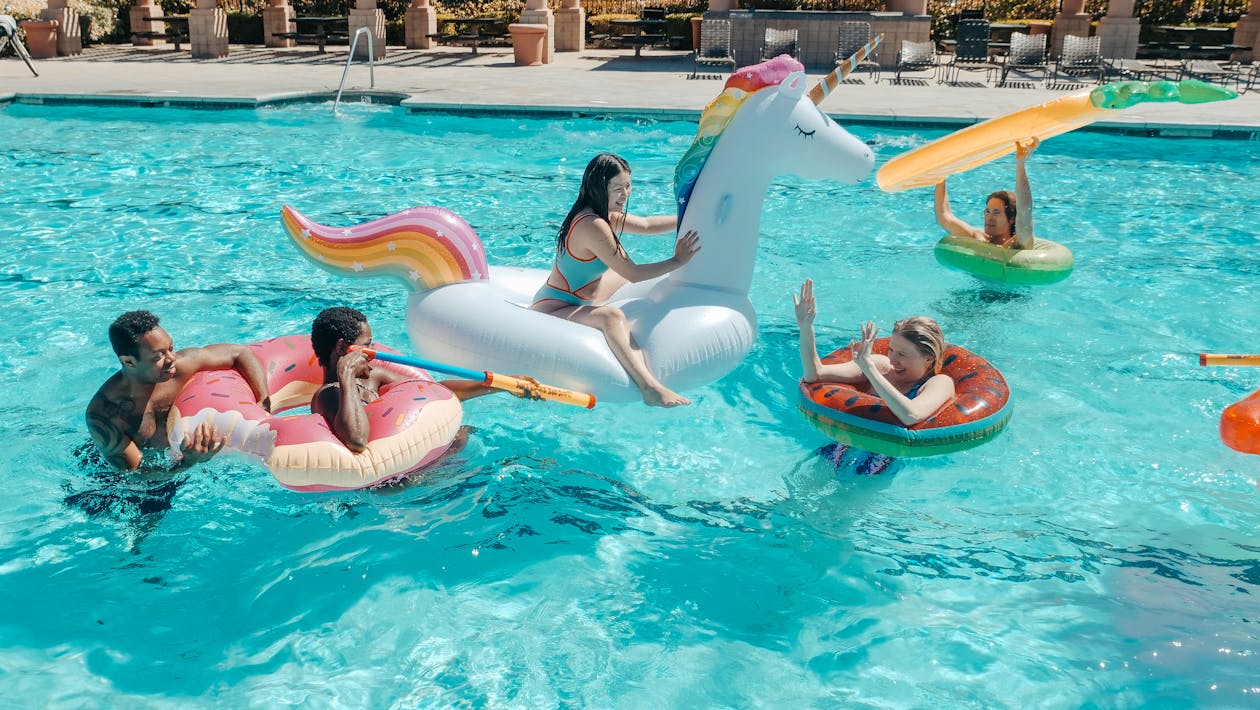 Believe us when we say this: the right décor can switch an ordinary space into an outstanding one in no time. When it's such a huge milestone in your life, everything should be perfect—from food to games and décor.
Spend Some Dough on a Themed Cake
Do you remember that 'everything is cake' trend? And how it made you yearn for a lifelike, adorable cake of your own? Well, now's the time to have a similar cake of your own and wow the guests with it. Ask your local baker to bake you a graduation themed cake: it could be a graduation cap, or a white scroll, or even the next school's logo that you plan to apply to. Anything works when it's cake!
Imagine how good rolling on a float would feel while you chomp on a strawberry cupcake that has your name on it next to a fondant scroll? Sounds dreamy, right? Go browse the internet for other cake ideas now!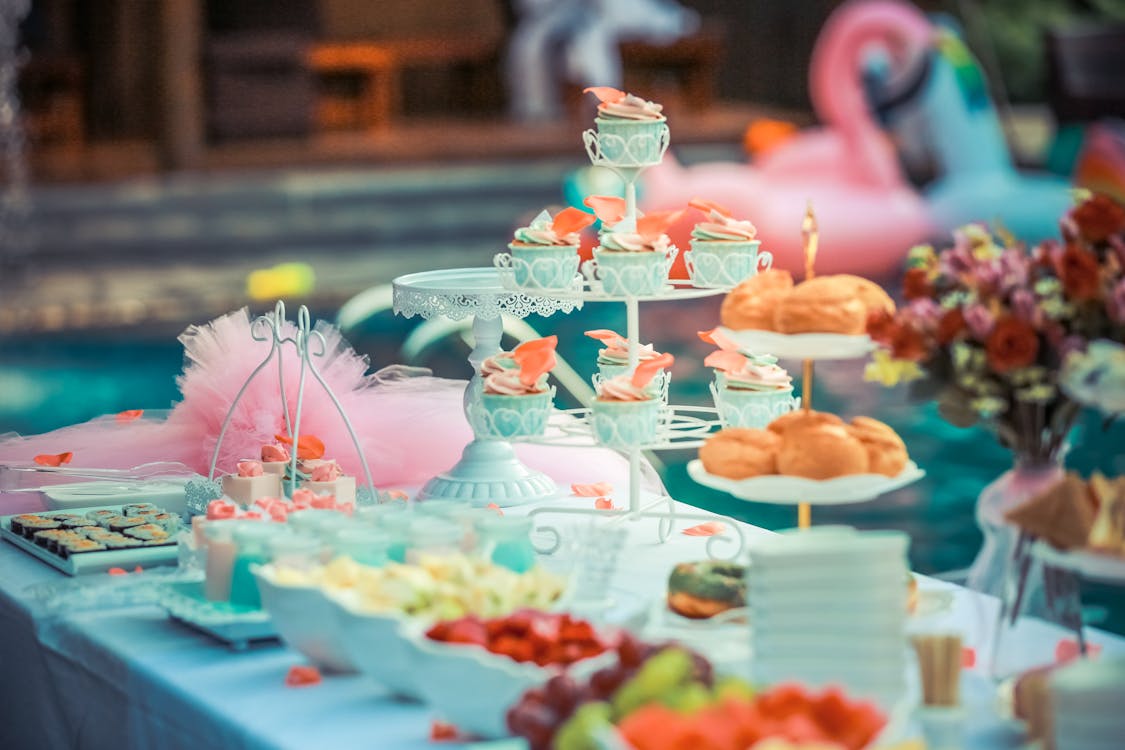 Create Fun Photo Booths
Capture photos to remember this joyous occasion. Ask your friends to create fun graduation themed props for your party, and use them in your photos. If you're into DIY, you can also make quirky frames by yourself, or buy loads of them from the marketplace. Other ideas include, but aren't limited to:
Browse the internet for ideas and put them into action for your poolside graduation party.
Make cardboard graduation hats and ask your family to wear them while they pose for a photo together.
Dig out your old instant photo camera and snap away.
Make a reel or a Tiktok to record the memory in video.
Spice-up the Party with some Music
Lastly, don't forget to put on your favorite music and amp up the volume at the party. Let your guests relax in the pool while gentle, soothing music flows by. Games are fun, yes, but do they really compare to dancing the night away with your friends and family? We don't think so!
Partying the right way and celebrating milestones require you to put some groovy moves in. So when you're done relaxing in the pool water, play some trendy songs.
When you've made your mind to host your poolside party, you must also ensure to retouch the space. Landscaping experts in Sterling can help you revamp your garden, and the rest of your poolside.
Perfect Pools can also install a swimming pool in your home after discussing the latest pool designs with you in detail. Their expert pool builders are just a call away.